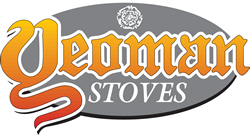 Our Experience
We have extensive experience fitting Yeoman stoves. If you would like to know how a Yeoman stove could work in your property, speak to one of our friendly experts today.
We offer a free chimney survey and design service, where we can help you specify a Yeoman stove installation that meets both your aesthetic and performance requirements.
Call our team today to get a full written quotation for your Yeoman stove installation for free:
01245 323 911
Some Background on Yeoman Stoves
Yeoman Stoves were established over 25 years ago on a farm in Dartmoor. It was the notoriously cold Devonshire winters that helped inspire the design and functionality of their stoves.
The company started out producing wood burning, multi-fuel and gas stoves but in recent years they have updated their portfolio to include electric stoves and high output boiler stoves.
As well as offering a large range of their own stoves, Yeoman have also worked on introducing BOSCA (Burn Off Smoke Clean Air) by Yeoman stoves to the region. BOSCA was established in Chile and is the leading retailer and manufacturer of stoves in Chile. BOSCA boast contemporary designs with effective wood burning. The "Limit 380" is a perfect example of this. It has a 7KW output which makes it a remarkable stove in small-medium rooms.
In 2006, Yeoman were purchased by Stovax Ltd in a move which further implemented their worth and quality.
Yeoman are advocates of the Carbon Neutral Energy initiative that favours wood burning fuels over everything.
All Yeoman Stoves are available with a standard 12 month guarantee with the possibility of extending it depending on the stove.