Firecrest Ventilation (an arm of Firecrest Stoves Ltd) have a growing reputation now for the installation of Ventive's technologically advanced passive ventilation systems with heat recovery. We have fitted these in and around Greater London, Essex and Kent, with many more projects emerging and contracts under negotiation with local authorities. In this short post, we would like to shed a little light on Ventive.
Why are Ventive systems so popular?
Ventive have developed a system that achieves remarkable results and benefits.
Conditioned air – lowered humidity in the property, leading to reduced incidents of condensation, mould and mildew
Improvement of overall air quality within the property
No need for open windows during the day – leading to greater security
Up to 96% heat extraction from removed air (average 85%)
Complete home air change every 1-2 hours
Those are great benefits, but there is one attribute of the Ventive system that makes it stand out above every other home ventilation solution. It does all of this without any moving parts (noise) or electrical consumption (cost). This is why Firecrest Ventilation's customers are so happy as soon as their Ventive PVHR system is installed and commissioned by Firecrest.
How is a Ventive PVHR system fitted?
The video below explains the nine step process we use to install a Ventive system.  Below that, you can see images of each stage.
#1 – Remove chimney pots – these are removed to create working space in the stack for the various Ventive components.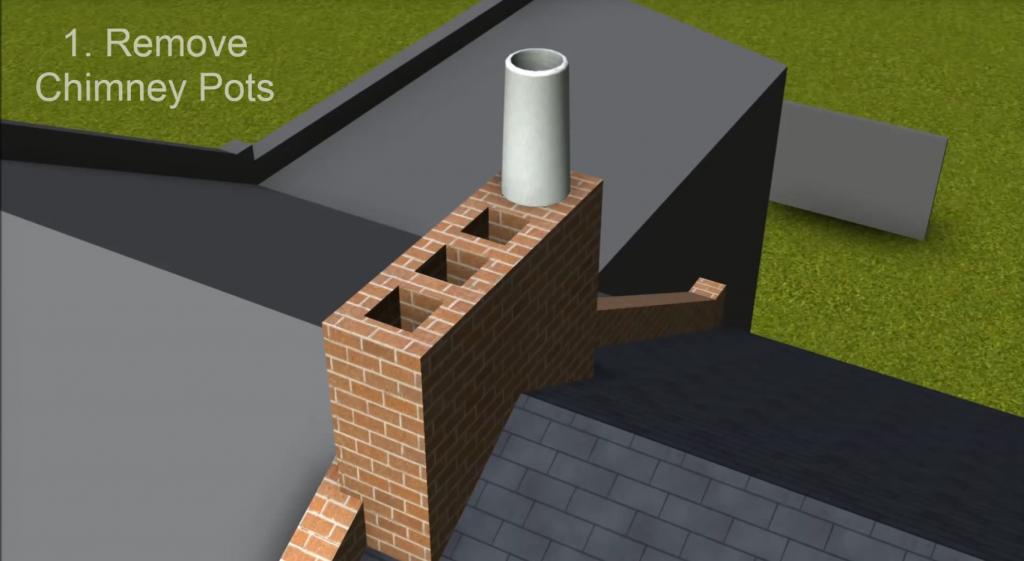 #2 – Create openings – This can be in existing chimneys, or purpose-made ventilation holes made in walls.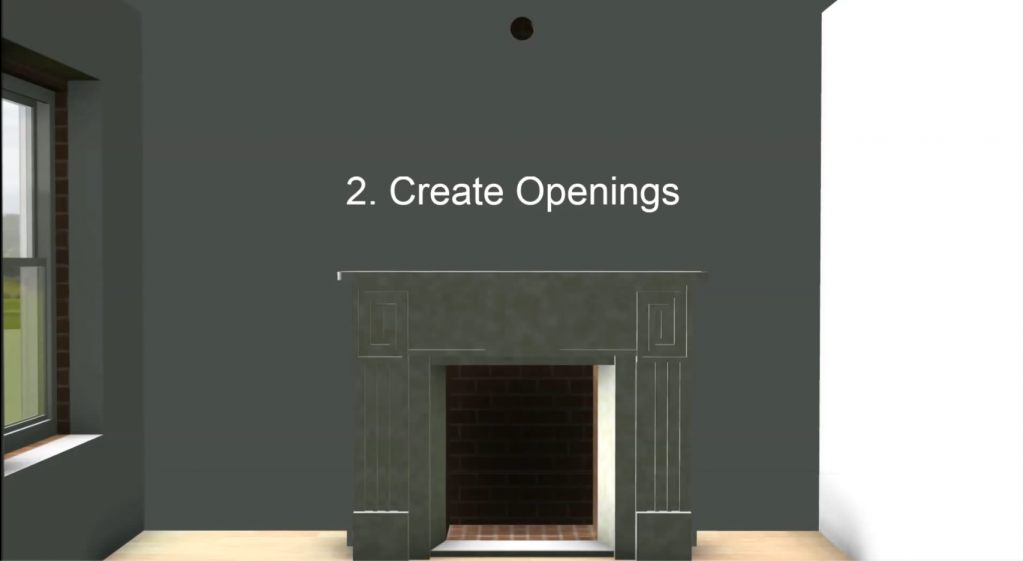 #3 – Introduce insulation – The system is airtight and the insulation provides the shell for the technical components that sit within the chimney stack.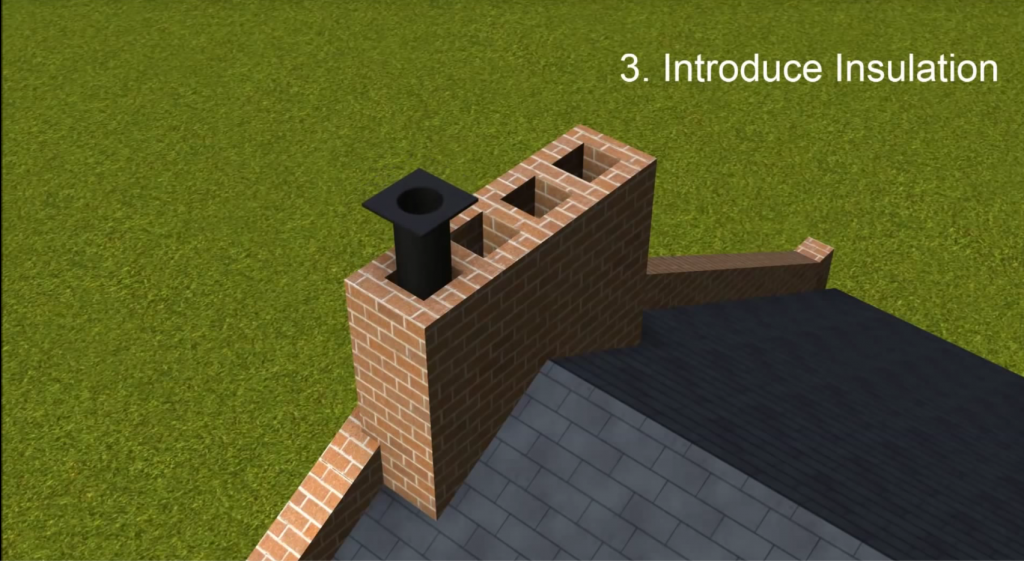 #4 – Place ventive case – the ventive case is the home of the air exchange magic.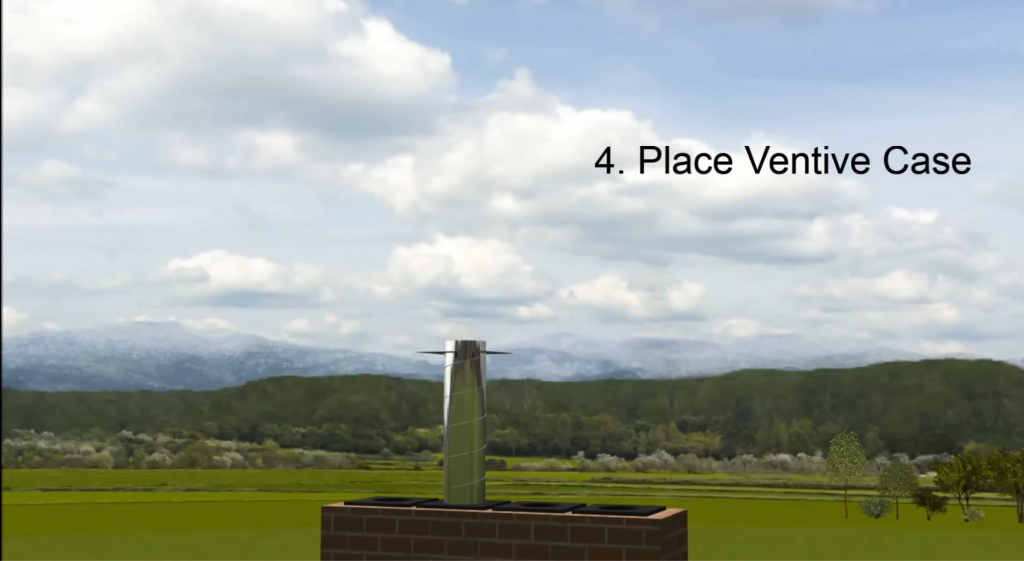 #5 – Install flexible duct in chimney – this connects the Ventive chimney components to the various areas of the home which are to house ventilation diffusers.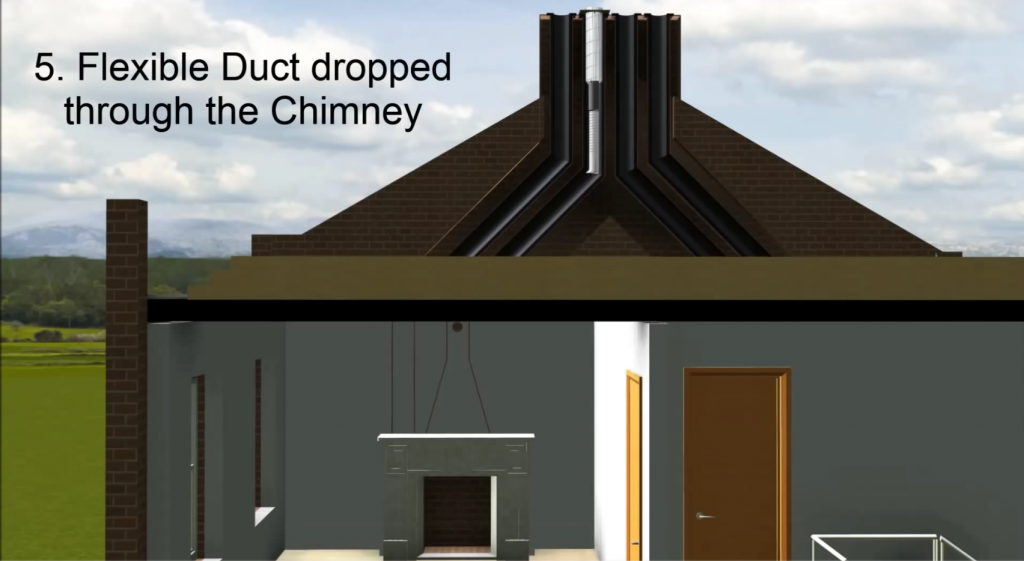 #6 – Install diffuser on ends of flexible ducting – the ducting is terminated with tastefully designed diffusers, to make the Ventive system look in keeping with your home. If the Ventive system is using existing chimney breasts and fireplaces, these can be hidden out of view.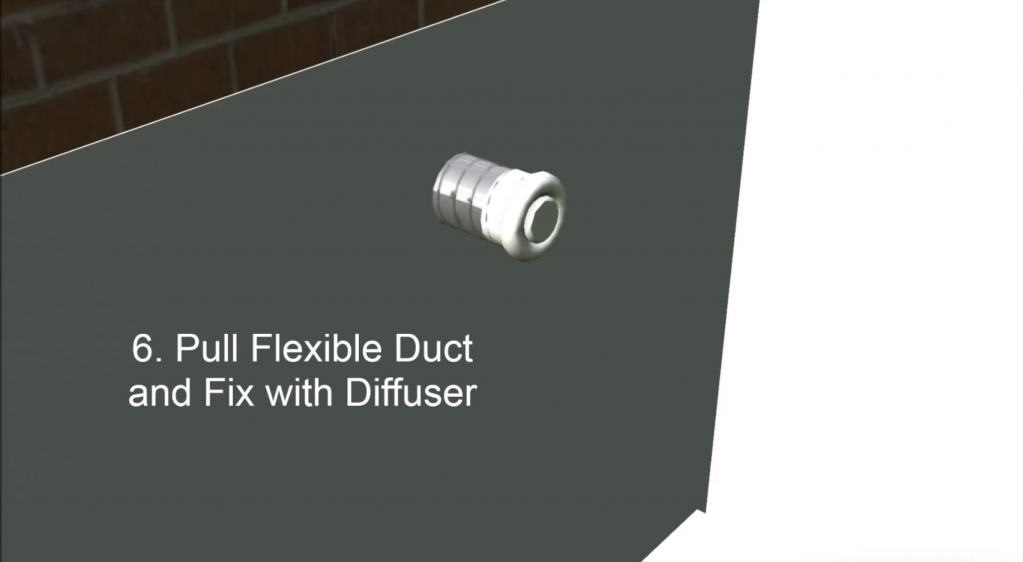 #7 – Place heat recovery unity into system – this unit is sits inside the chimney stack and its sole job is to stop your home from leaking all of the heat energy you are paying for. It transfers this heat into incoming air, which is drawn into your home.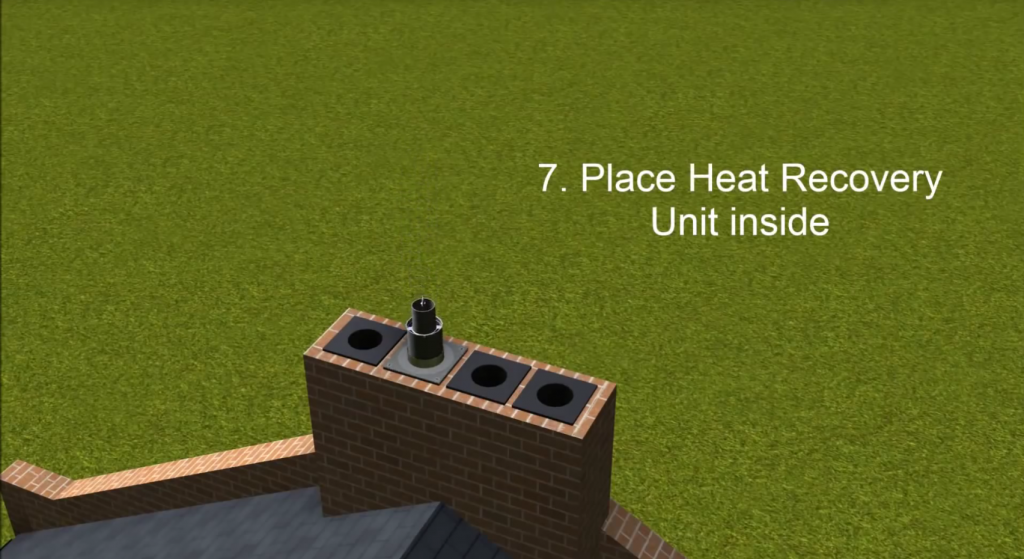 #8 – Place cowl and fix the assembly – the cowl is one of the finishing touches of the Ventive insulation. It looks like a contemporary take of a traditional chimney pot.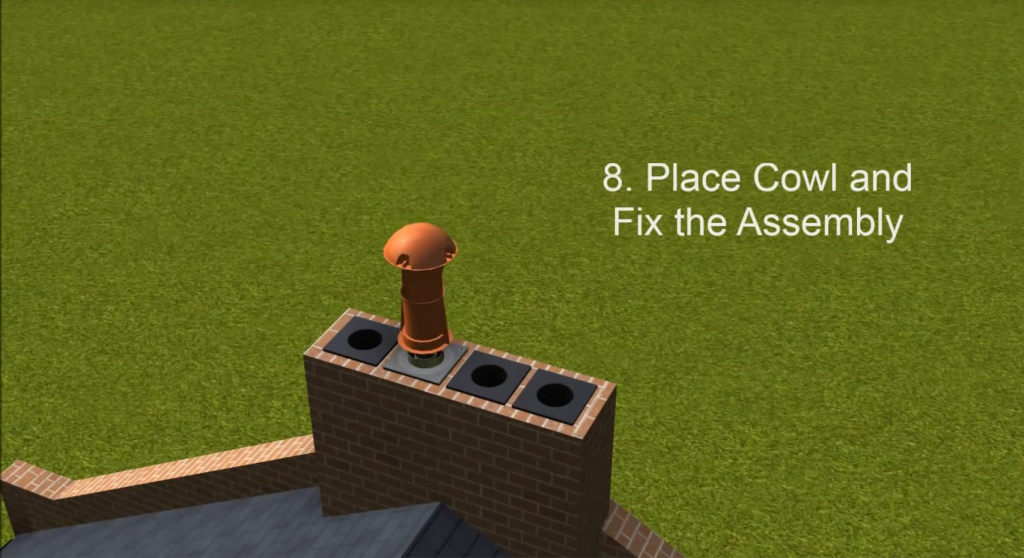 #9 – Add render finishing – a render is applied to finish the installation aesthetically. It also serves to protect your Ventive solution.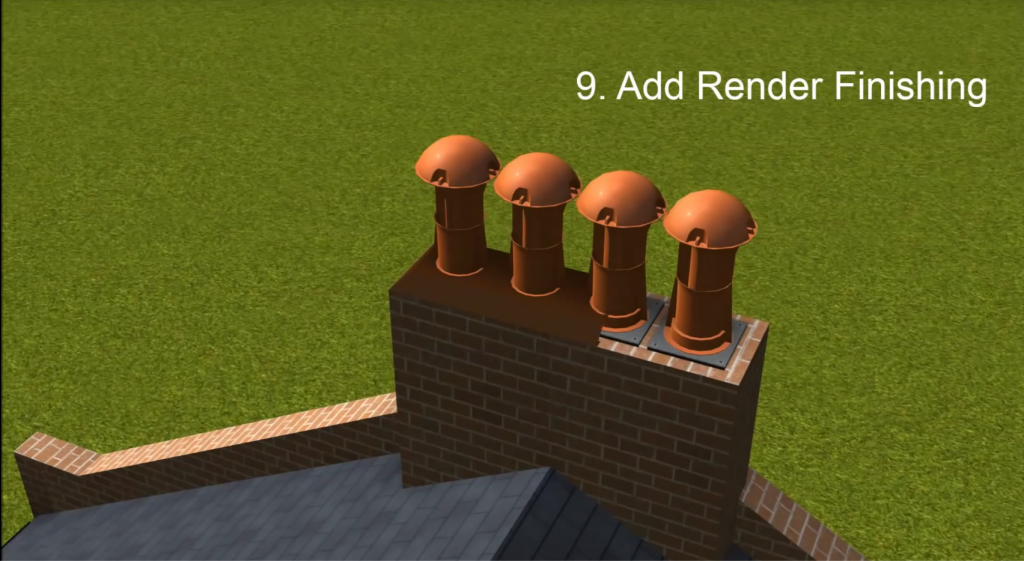 Customer Testimonials for Ventive PVHR
Below you can read the views of two of Firecrest Ventilation's Ventive PVHR customers.
Mr and Mrs Tereshchuk of Swanley, Kent:
"We are very satisfied with the work done by Fire Crest Stoves Limited, and have no hesitation in recommending them. From pre-installation through to on-site install the quality of customer service and workmanship was of the highest. We would happily work with them again."
Gwen Rahardja of Forest Gate, London E7:
"We have had 6 Ventives installed, and have noticed the massive difference it has made … It is also reassuring to know that we will have a continual exchange of fresh air coming into the house, even if we were unable to have our windows open [for security], e.g. when at work all day, or if we were away for a couple of weeks. 

The process of installation has gone smoothly – FireCrest have been fantastic in dealing with unexpected complications in the installation of the system in the kitchen where a previous owner had removed the fireplace, and working out a solution for this. Adam has been a pleasure to work with, and we only wish our other contractors were like him! We would definitely recommend having Ventive installed, and using FireCrest to do this!"
Looking for a Home Ventilation solution?
If you own one of the 9 million Victorian or Edwardian homes in the UK, a Ventive PVHR solution could be just what you need to freshen up your home's air quality, reduce mould and mildew and prevent up to 96% of your expensive heat energy escaping your property.
Contact us today for a no obligation survey and quotation: 01245 323 911