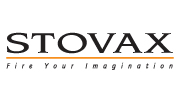 Our Experience
We have extensive experience fitting Stovax Studio stoves. If you would like to know how a Stovax Studio stove could work in your property, speak to one of our friendly experts today.
We offer a free chimney survey and design service, where we can help you specify a Stovax Studio stove installation that meets both your aesthetic and performance requirements.
Call our team today to get a full written quotation for your Stovax Riva stove installation for free:
01245 323 911
Some Background on Stovax Studio Stoves
Exeter based company Stovax Stoves have over 30 years experience in designing and manufacturing stoves ever since their creation in 1981.
They had been creating wood burning cast iron stoves for seven years when they formed sister company Gazco which was created to produce and distribute gas burning versions of Stovax's already successful wood stoves. The two companies have continued to grow into major players in the European market and purchased Yeoman Stoves in 2006, increasing their portfolio and reputation.
In 2009, Stovax launched their Stovax Studio range. The main intentions of the Studio Stoves range was to allow for easy installation create lower emissions and produce high efficiency whilst maintaining the high end design the Riva range had incorporated.
The Studio range offers the latest in clean burning and air wash technology, helping to keep the air and the glass clean.
Stovax Studio recently showcased their new Studio Duplex model, which is the first double sided insert in the range. It is beautifully designed and highly efficient. It produces a 9KW output making it ideal for any room size. As with most of the Studio range, it can adapted to be suitable for smokeless conditions. Most of their models are now available in duplex models as well as standard models.
 Stovax Studio Stoves come with an extendable five year guarantee.