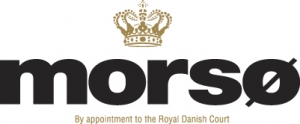 Our Experience
We have extensive experience fitting Morsø Stoves. If you would like to know how a Morsø stove could work in your property, speak to one of our friendly experts today.
We offer a free chimney survey and design service, where we can help you specify a Morsø stove installation that meets both your aesthetic and performance requirements.
Call our team today to get a full written quotation for your Morsø stove installation for free:
01245 323 911
Some Background on Morsø Stoves
Danish company Morsø Stoves have been manufacturing and perfecting their cast iron stoves for over 150 years since their creation in 1853. They boast that 90% of Danes will name them when asked about wood burning stoves.
For over 100 years now, Morsø Stoves have been the purveyor to the Danish Court, signifying their quality. As with many Scandinavian stove companies, Morsø use only cast-iron to manufacture their stoves and are yet to find a material that makes for a better burner.
Morsø produce a range of stoves that are DEFRA approved, thus making them ideal for use in a smoke-free environment.
Recently, Morsø Stoves were used in a "Geo-Dome village" in Scotland to heat the "glamping" style domes. Their S11 multi-fuel stoves are used to economically and efficiently heat the domes in an innovative and stylish project.
They also offer wall hanging stoves, which can be somewhat of a rarity. The Morsø 7470 is a DEFRA approved wall hanging unit with an average output of 4.3KW. This means it is ideal to heat a room economically without taking up any floor space.
Morsø Stoves offer a 10 year guarantee on all of their products, again signifying the belief they have in their products.