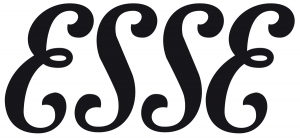 Our Experience
We have extensive experience fitting Esse Stoves. If you would like to know how an Esse stove could work in your property, speak to one of our friendly experts today.
We offer a free chimney survey and design service, where we can help you specify an Esse stove installation that meets both your aesthetic and performance requirements.
Call our team today to get a full written quotation for your Esse stove installation for free:
01245 323 911
Some Background on Esse Stoves
Esse have been manufacturing quality stoves for over 150 years ever since they were founded by Scotsman James Smith and American George Ure in 1854.
Every stove is hand crafted in Britain and are historically reliable and tough, even in gruelling conditions such as the Antarctic.
Every unit (except the IronHeart) is available as a Smoke-Exempt (SE) model that allows the stove to be used in smoke controlled zones, owing to its innovative clean burning design.
Esse offer wood burning stoves and multi-fuel burning stoves. The wood stoves burn fuel on a flat base, allowing the wood to burn on a bed of ash with a superb rate of efficiency. Multi-fuel burners offer the choice of burning wood, coal, smokeless fuels and solid fuels, however, the wood burners are more efficient for wood burning but are not suitable for overnight burning.
The IronHeart model is Esse's premium model and is offered as either a stove or a boiler and stove combo, available in matte black with stainless steel trim. The oven has a capacity of 47.8ltr and is suitable for continuos burning. The stove is a firm favourite with the famous team at River Cottage; you can see a video of them using one HERE.
Esse stoves feature their classic "Dog-Bone" hot plates, which provide specific heat spots and "pan slide" ease.
All Esse stoves also feature their trademarked Afterburn air wash technology which aids in the process of keeping your stove clean.
Esse stoves all provide an energy efficiency rating of over 80% thus providing an amazing and economical warmth provision day and night.