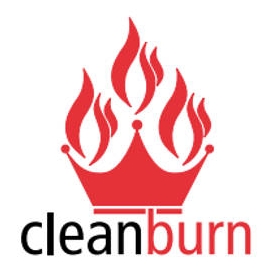 Our Experience
We have extensive experience fitting Cleanburn stoves. If you would like to know how a Cleanburn stove could work in your property, speak to one of our friendly experts today.
We offer a free chimney survey and design service, where we can help you specify a high efficiency Cleanburn stove that meets both your aesthetic and performance requirements.
Call our team today to get a full written quotation for your stove installation for free:
01245 323 911
Some Background on Cleanburn Stoves
Cleanburn produce record breaking low carbon stoves for the modern home, including the hugely popular Lovenholm and Skagen models. Cleanburn stoves are known for their excellent quality of appearance as well as performance.  Cleanburn stoves are DEFRA approved, and come with 2/5 year warranties when fitted by a HETAS registered installer such as Firecrest.
All Cleanburn stoves also comply with Norwegian Standard (NS), which is renowned as one of the strictest emissions standards in the world. The Lovenholm stove, for example, is one of only a handful of stoves that measure up to this mark. The NS is enforced by Standards Norway – an organisation which works with ISO to draft standards that challenge manufacturers to improve the quality and safety of their stove products through better innovation.
Cleanburn stoves are known for their excellent quality control – so you can rest assured that your Cleanburn stove will be as reliable as the one which passed the NS standards tests in Dennark!
There is an extensive list of Frequently Asked Questions concerning Cleanburn stove products available on the official Cleanburn UK website.